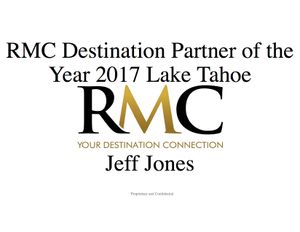 *****
 "I recently attended a party with a friend of mine in Lake Tahoe. A few bands had played throughout the day. All were pretty good and were a nice compliment to the party. And then Jeff came on stage. Seemed like everyone stopped what they were doing and looked at the stage. We couldn't believe that all of this sound was coming from one guy. The rest of the night, the party became Jeff. He finished and we wanted more. So he played a few more songs. We literally begged him to keep playing. Thanks for sharing your gift Jeff. Can't wait to hear you again."
- Paul Borrud - Former Head of Facebook Australia & New Zealand 
 *****
"...His sound, a fusion of rock, blues, and R&B, is a direct reflection of Jones himself. Warm, easygoing, and genuine, he embodies the feeling of the music he makes. With the meatiness of George Thorogood, the grittiness of Chris Robinson, and sultriness of Ben Harper, Jones' sound has real dimension. Live, Jones is a natural. His engaging stage presence alone is proof that he's at ease and confident with who he is as a musician."
- by Tanya Fuller - Performer Magazine
***** 
"I'm always on the lookout for new artists to feature on my show," said legendary DJ James 'Blueshound' Nagel - KPFT FM, Houston, TX. "Artists that push the blues envelope and take the genre into the future. Jeff Jones fits those requirements quite nicely." 
KPFT FM, Houston, TX. 
- Radio Personality & DJ James 'Blueshound' Nagel
 *****
"It is always a pleasure to work with Jeff Jones. He responds in a timely manner, handles special requests from clients, always punctual and a true professional. I know when he is working one of my weddings that I don't have anything to worry about. 
That is the business side of things, now for his passion - the singing. His voice belongs on the radio! He accommodates a range of needs from DJ, to solo musician to band. 
Highly recommend him!"
- Merrily Rocco, Merrily Wed 
 *****
"We are back from our honeymoon so I wanted to send a quick note to say Thank You for all of your help with our wedding!  It went better than we could have ever hoped for – and we are so thankful that you were able to be a part of the ceremony and reception!  Miller and I loved dancing to your original song – it meant so much that you shared it with us, and we will always remember that moment!  You did such an amazing job at our wedding, and our friends are still talking about your awesome voice and Willie Nelson Style!  We are so excited to get the final video back from our photographer so we can watch the entire day all over again!  Thank you so much for working so hard with us – you are such a wonderful guy, and we hope to stay in touch and see you at shows when we head back up to Tahoe for vacations!" 
Take care,Megan
-Wedding Client
*****